"The law of cause and effect says that all of your power exists at the beginning of something. 
If you can impact the beginning, you change the entire outcome of that consequence." Dr. Joseph Michael Levry
12 days for a great 2022
*you can join after January 1st; it's not too late to start!
You truly can have anything you want out of life. 
You simply have to control the cause. 
The key to having a successful 2022 is to control the beginning of the year. 
Unknown to most people, the first 12 days of the year correspond spiritually to the 12 months of the year. 
Whatever you do during those days, conscious or unconscious, can change the outcome of your year. 
Using the principles outlined above, we have created a 12-day program to bring you the best results from 2022.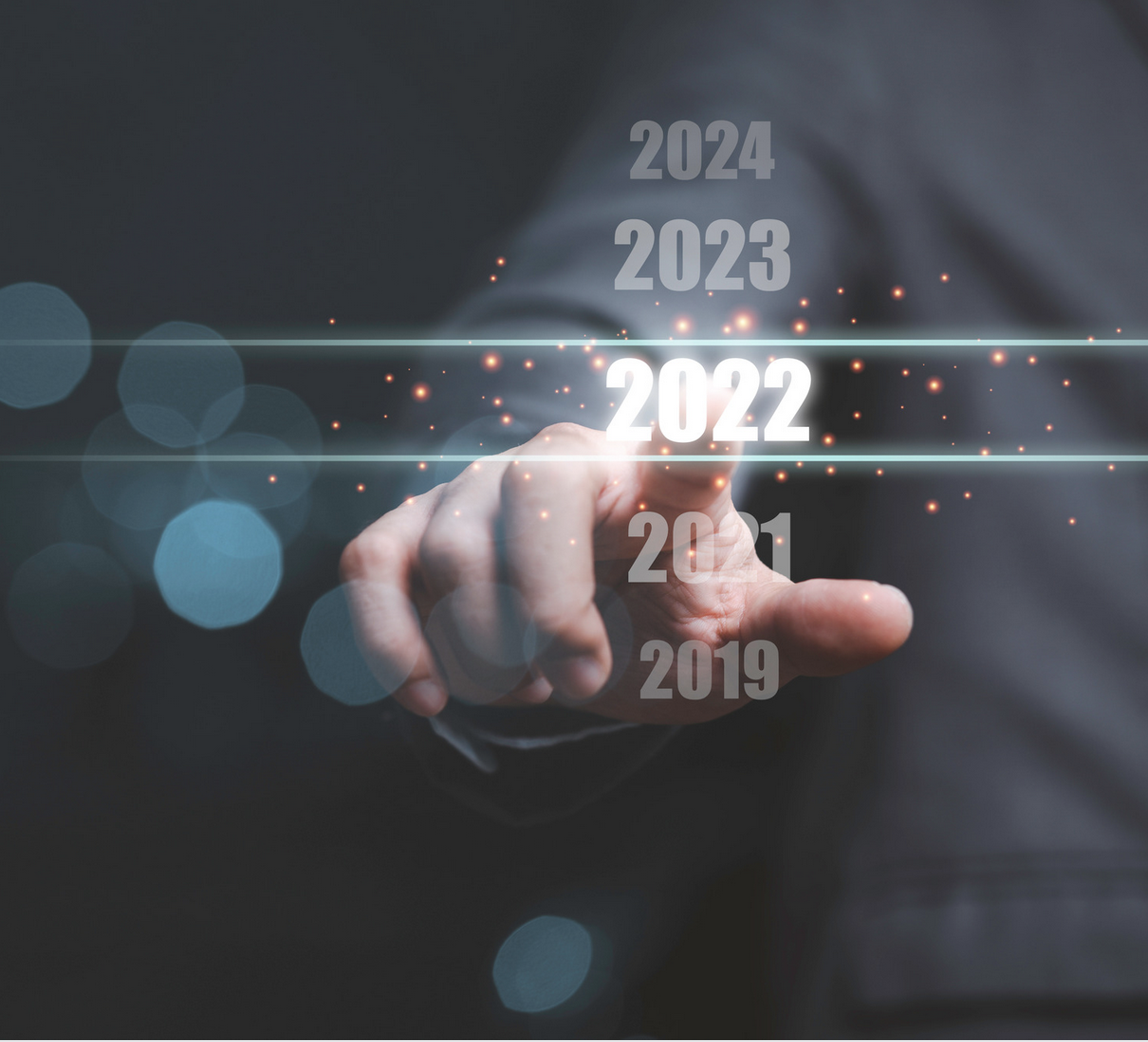 Why is this so important?
Most people don't realize that they have the power to change their own future, to create their own destiny. 
Instead of seizing that power and creating a great life for themselves in the direction that they want it, people suffer as life throws them this way and that - too often, we get the fulfillment not of our dreams but of the lowest common denominator within us. 
The only difference between the two is accessing the power to create vs. creating it unconsciously from your lowest self. 
If you aren't going to create your year consciously, you most likely won't enjoy what you get, what you create unconsciously. 
Who then is to blame for a life of unfulfilled dreams or challenges that bring us to our knees?
Why is this especially relevant this year?
Our world is in the midst of a pandemic. The current climate of fear, uncertainty, loneliness, despair, isolation, and loss is like a tidal wave affecting every person known or unknown on the planet. 
Now add to this the rise of Omicron Variant impacting everything and everyone, especially during the beginning of the year. 
In 2020 we didn't really know about Covid. 
In 2021 the vaccines had just been developed, and hope was on the horizon. 
Now, in 2022, we have the rise of the Omicron Variant, and the forecast is grim across many fronts. 
What will our 2022 year be like if we allow this wave of fear and uncertainty to affect our first 12 days of the year?
The Good News…2022 can be your best year yet!
Each of us has the power to change the world. We can bring the power of our consciousness to tame the upcoming 2022 and help us to be centered and thrive in the year that is to come. 
We just have to program it as it gets here. 
This program consists of the lifestyle commitments and conscious actions that can help you bring out the best:
. Brief Morning Meditation: Good for all levels.
. Daily Centering Affirmation
. Physical movement/yoga to help you recalibrate your body
. Daily 12 Day/12 Month Manifestation Plan
. Noon Immune System Boost
. Afternoon Recentering Meditation
. Daily Wisdom Bites to get you the tools you'll need for 2022
. Soothing Evening Ritual and Breathwork
. Fun Live Bonus Content including New Moon Celebration
. Special Beginners track to help people who are new
We are also excited to offer the following tools for support:
. Moderated Private Chat Group to answer questions and provide support
. Breakdown support to help you get back online in the event of a meltdown
. Custom Content that you can use throughout your year to bring your intentions into action
(For more details on each item, please scroll down)
1. Brief Morning Meditation:
This 25-minute daily commitment uses breath, visualization, and sound to help you be balanced and ready for a great day. Live Streamed through zoom, you get all the benefits of great quality sound and participating in a group, all from the safety and privacy of your own home. 
Plus, working in a group of people can help you know you have a commitment to get you out of bed so you can get it done. 
The meditation is appropriate for all levels and can be done seated, standing, kneeling, lying down, sitting in a chair, or any way that you need to do to make it work for you. 
If you have an existing meditation practice, you can decide whether you stick with your own, or join in the group, or do both. The sky's the limit.
2. Daily Centering Affirmation:
Tapping into the power of intention, we use affirmation to access your conscious mind and repetition for your subconscious mind to help you to harmonize yourself with the energy of the day and corresponding energy of the month. 
A different affirmation each day; these are powerful meditations that you can bring with you into the year.
3. Physical Movement/Yoga to recalibrate your body for Health:
Not a Yoga Class! 
This daily movement sequence is specifically designed to bring life back into the body and recover from the ravages of death and decay so you can be healthy. 
Anyone with almost any level of health can do this practice - even if you are lying in bed or sitting in a chair. 
Unknown to most, this ancient practice is appropriate for all ages and experience levels. 
Plus, classes are held through zoom, so you have a live, interactive experience with expert teachers to be sure you are doing everything safely.
4. Daily 12 Day/12 Month Manifestation Plan:
This component is the bedrock of having a happy and healthy, and conscious 2022. 
You can't collect a seed you haven't planted, and you can't plant a seed you haven't thought through. 
These daily sessions are designed to help you bring your soul awareness into focus so that you can manifest your best year yet. 
Led by expert teachers, these daily forays will help you refine your vision, get clear on what you want to do, and when and how to get the universe to support your manifestation.
5. Noon Immune System Boost:
With everything the way it is, who doesn't benefit from a quick boost for their immune system. 
Perfect for your lunchtime or a quiet afternoon break. 
You can do it at home or in the office. Just get ready to feel better.
6. Afternoon Recentering Meditation:
There's a reason we start to yawn and lose steam in the late afternoon. 
This counterpart to the morning will help you get back on track and help you feel balanced and in harmony with the world around you so you can maintain a positive attitude. 
Attitude makes all the difference in manifesting a successful month!
7. Daily Wisdom Bites:
2022 has a specific vibration that is going to bring everyone some gifts and challenges. 
In these short sessions, we help you to anticipate some areas where you may need or want support in 2022 and provide you with possible tools and a healthy perspective so that you can handle whatever comes your way.  
After all, an ounce of prevention is worth a pound of cure! 
This is another signature component that can't be underestimated for its ability to help you navigate our shared reality of 2022!
8. Evening Ritual and Breathwork:
This is your opportunity to pamper yourself and give yourself a great sleep and seal the intention for that day and month. 
These brief sessions are pre-recorded so that you can watch them whenever you are ready for bed.
9. Special Beginners Track:
Are you a beginner or just feel like one? Everyone starts somewhere. 
This set of video snippets will help you get oriented and feel confident that you know what you are doing and why. 
It's a customized guide to the program designed for someone new to this sort of work. 
Q: What is the Time Commitment?
We've built this program to have a healthy, calm, centered, energized, and wonderful 12 days and a great 2022. 
We've tried to give you the most impact with the least requirement! 
You can do as much or as little as you want. 
Here is a schedule of the program:
DAILY SCHEDULE JAN 1-JAN 12 (All times listed in PST):
6:30-6:55 am - Live Daily Meditation (*)
6:55-7:00 am - Daily Centering Affirmation
7:00-8:30 am - Physical Movement
9:30-10:00 am - Manifesting your Dreams in 2022
12:00-12:15 pm - 15 Min Breath for Immune System Boost
4:00-4:30 pm - Afternoon Recentering Meditation
4:30-5:00 pm - Daily Wisdom Bite: Finding Happiness in 2022
Before Sleep - Evening Ritual and Breathwork
Q&A: Adjust the schedule to match your calendar
What happens if you can't do everything? 
There is no requirement that you have to do everything! 
Do what you can and enjoy the peace of mind of knowing that you have access to recordings of everything so that you can participate at your own pace.