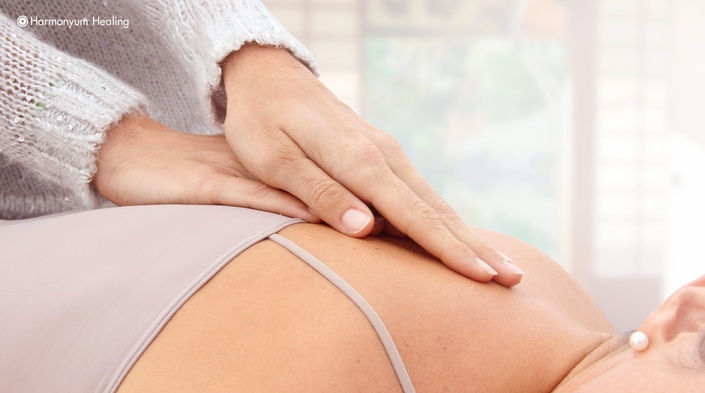 Harmonyum Educator Program: Trauma and the Nervous System, a holistic mind body approach to healing
October 10, 2018
Enroll in Course
What is The Harmonyum Educator Program?
A professional development program for certified, active Harmonyum practitioners!
This ongoing series of stand-alone education modules train practitioners to effectively deliver lectures, workshops and healing weekends and retreats on the topic of healing and the role Harmonyum plays in health and healing. Trainings will include topics that are scientific and wisdom based.
What will I receive in this module?
lecture blueprint - word for word lecture content, that you can shape as needed

an online video of this lecture for your ongoing reference, taught by Harmonyum team staff

templates for social media posts, flyers and a banner for emails
What will be covered during the in-person training, Oct.10?
group breakout sessions to support team and partner work

learning through observation of peer teaching

time for you to practice teach different sections of this experiential lecture

pricing guidance

the most effective way to offer complimentary sessions, without creating Bread of Shame
What will I gain by taking this module?
Confidence in the ability to present this topic to any audience


Personal coaching, both in person and via webinar

Experience teaching your lecture in front of other people, in person and via webinar

A list of personally chosen goals and intentions to focus on and refine as teachers


a 30 second to 1 minute video inviting people to their lecture, that you create
What is the training schedule for the Harmonyum Educator Program?
Saturday Sept.29
pre-course call (via Zoom)
Wednesday Oct.10:
in-person training at Naam LA, Santa Monica (9am-4pm)
Nov/Dec/Jan:
monthly group webinars for 3 months, dedicated to coaching, answering questions, and support to give public lectures
What are the requirements to become certified as a Harmonyum Educator for this module?

attendance of pre-course Zoom meeting

come prepared to teach at the Oct.10 course

participation in the Oct.10 course and all 3 webinars

teaching the lecture 3 times (in an informal or formal setting; at least one lecture in a public settting)--once between Oct.10 and webinar 1, once between webinar 1 and 2, and again between webinar 2 and 3


commitment to being an active Harmonyum practitioner*

full payment for course
*receiving Harmonyum once/week, and giving Harmonyum once/week minimum
Are there any pre-requisites to participate in this module?

Requirements will vary depending on the topic of the module and the amount of content. Certification for this module requires certification in at least one level of Harmonyum.
We highly encourage and recommend any practitioners interested in the Harmonyum Healing Educator Program, to become certified in all the levels that you have received training for. This will give you the best preparation for the different professional development opportunities that are unfolding!
Course Curriculum
Pre-course zoom webinar October 1, 2018
Available in days
days after you enroll
Documentación del curso
Available in days
days after you enroll
Where and when is the next Harmonyum Educator Program?
The next training is held at our international headquarters Naam Yoga LA, in sunny Santa Monica, California! It will be held Wednesday, October 10, 2018. We hope you will stay for masterclass with Dr.Levry Wednesday night and for the Harmonyum Level III training, that starts the next day!
What should I do to prepare for the training weekend?

The lecture content will be provided in time for the Saturday Sept.29th Zoom session. This will give everyone time to prepare to teach on Wednesday Oct.10 when we meet in person. You can teach from your notes; you just need to be familiar enough with the material that you feel comfortable teaching!
Do you have additional questions?
We would love to connect with you!
One of our Harmonyum team members will be happy to answer any questions you may have!
By enrolling, you are agreeing to our Cancellation/Refund Policy. To view our cancellation/refund policy,
click here.