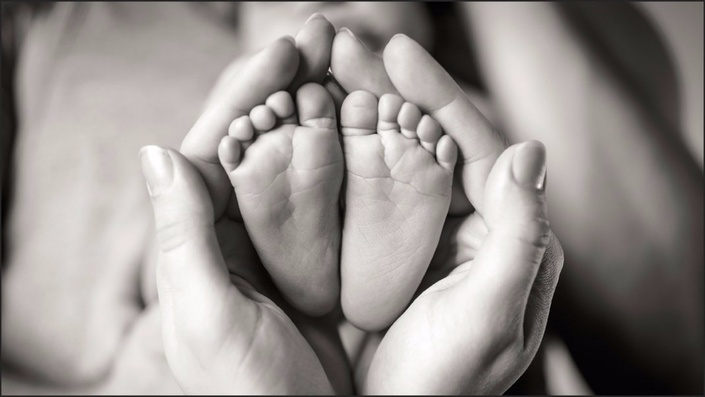 Kabbalah of Birth and Beyond in New York
The science of creating the best seeds to deliver the best fruit - Registration closes Oct 14th!
Watch Promo
Enroll in Course
Kabbalah of Birth and Beyond, A Therapeutic Journey to Create A Divine Life
Kabbalah of Birth and Beyond is a course designed to connect you with divine wisdom, restore your faith, and align you with the energy to realize your greatest potential. In this course, you will explore the spiritual and physical mechanisms that take place from within the body that when activated can serve as a powerful catalyst for healing and transmutation.

If you are a wisdom seeker, a woman who desires to become a mother or give birth to the dream of your life, or if you are just someone who wants to heal the world through your work, this course is for you!

The wisdom contained in this course will empower you to express your true nature. Through time-tested meditations, exercises, and Kabbalistic philosophies, the teachings will align you with the energy to give birth your greatest gifts. While the course is open to all genders, the information is designed to uplift and empower women. Kabbalah of Birth helps us to understand who we are as women and acknowledge the role we play on this planet to raise the collective consciousness and restore love, hope, and faith in the world.
In Kabbalah of Birth and Beyond, this course, you learn the cosmic energies that affect the conception, development, birth and development of a baby, as well as how to accelerate the spiritual evolution of the child that is to come. This wisdom will also empower you to express your true nature. Much of this knowledge comes from Divine Spiritual Wisdom and has not been published or shared elsewhere. It is being revealed now so that we can understand how to use the spiritual gifts we have been endowed with to deeply and positively impact the future of the baby to come, the family's future, and the future of our planet.

Let us take our place in the history of humanity to create the platform for the generation of love.

Whether it be birthing a creative idea, a child, a new relationship, or changing the lives of others, The Kabbalah of Birth and Beyond reveals how divine spiritual wisdom can be applied to transform a seed of an idea into reality. This training will reveal proven formulas that heal the seed of the soul with Light and Love.
In this course you will learn:
How to live and cultivate the right attitude through mantra, mudra (hand symbols), breathing, visualization and prayer
How to preserve and maintain vitality to manifest your desires
Specific sequences and techniques to foster hormonal balance and harmony within the nervous system
Gain clarity on your next steps in life and connect with divine truths to birth your next idea
Spiritual routines to activate greater love, hope and faith in your life and the lives of others
Understand your innate power as a woman through study of menstrual cycle, kidneys, and reproductive systems
Improve your relationship to yourself and with others; notice recognizable shifts
How to apply this wisdom and support other women in their journey of development and creative expression
Develop a spiritual practice that will support you during fertility treatment
When you join the course, you will receive:
A one-on-one Kabbalah consultation to explore your goals, dreams, and desires
40+ hours of video content that you can watch at your own pace
These videos will guide you through meditations, breath-work, and practical exercises and offer mystical wisdom to understand the miracle of life and manifestation
Monthly Zoom calls with other participants of the course
Opportunity to join a 4-day weekend in person in New York City to practice movement and learn sequences, should you decide to teach
Lifetime access to the online videos
New York City training details:

Online course starts when you sign up!

In person meet up: October 20-21, 2018
Pricing:
Single Payment: $2,400
Payment plan: Member: $2,500 (2pmts of $1,250)

Hours: Saturday and Sunday (All day)
Location: Naam Yoga New York, 141 W 72nd St, NYC
Is this course for me?
Contact Primavera Salvá, one of our Kabbalah of Birth Trainers, to schedule 10min consultation to answer your questions: [email protected]
Testimonials from past participants:

"The spiritual teachings of Kabbalah for birth and beyond provided me the support that I needed during a time of personal transformation towards manifesting the dream of my life. For me that dream was a house in the Spanish mountains where I could create a spiritual retreat center, which is now a reality. Also, these teachings offered me profound wisdom to help me receive my first grandchild in the best way possible."
~ Charlotta Osting from Sweden

"For a long time, my partner and I had been trying to conceive and the baby wasn't coming. That was one of the reasons why I decided to enroll in Kabbalah of Birth and Beyond. I wanted to prepare my body for the new life I wanted to conceive, and this course helped me to do so. The online videos are a great source of beautiful wisdom and powerful meditations, through the videos I gained much awareness about myself and my life. And possibly thanks to this process and just before I did the in-person weekend of the training, I got pregnant. The live training has been like a bonus to me, where I have learned many techniques how to prepare myself for the baby, so that he/she may be born happy and filled with love and light."
~ Barbora Jirsová from Prague
By enrolling, you are agreeing to our Cancellation/Refund Policy. To view our cancellation/refund policy, click here.

The Kabbalah of Birth and Beyond training team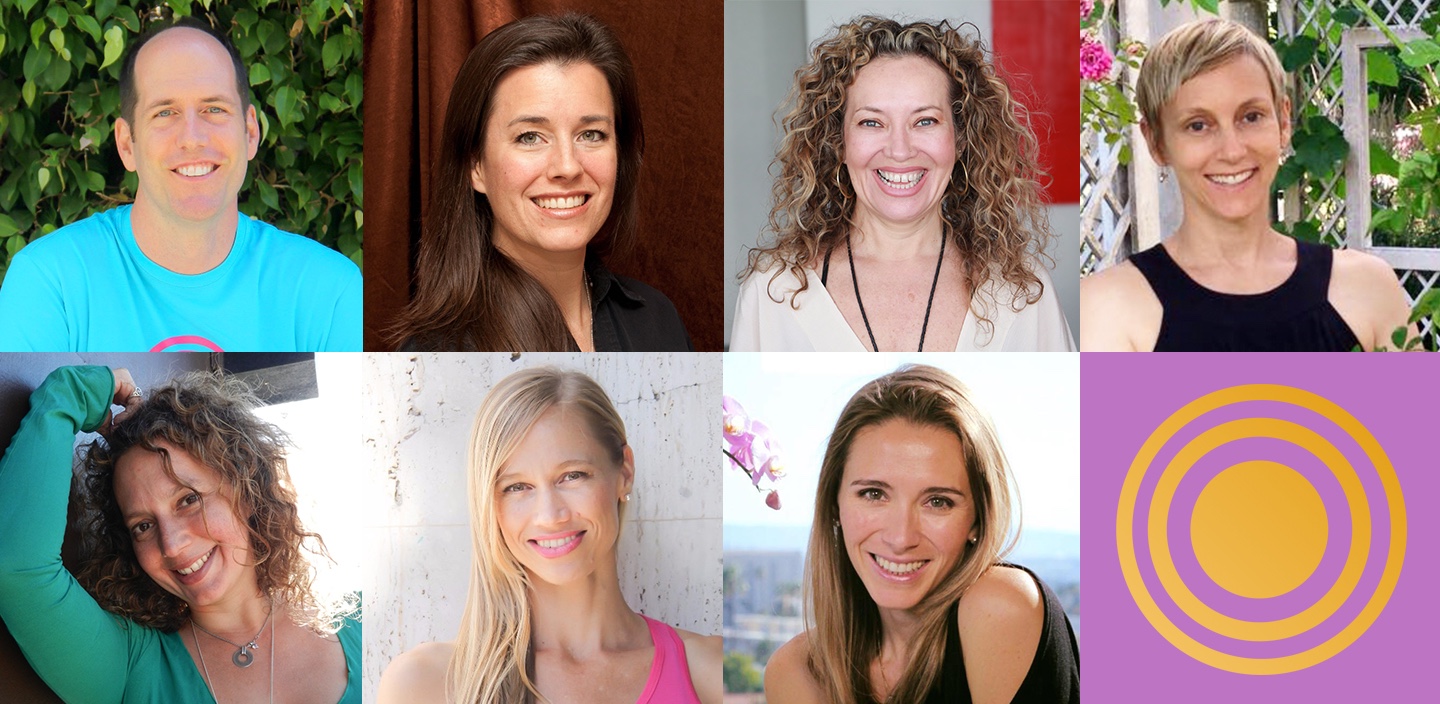 Frequently Asked Questions
What are the certification requirements?
In order to become a certified Naam Pre-Natal yoga teacher, you must have completed a teacher's training for yoga (Naam Yoga or other). It is necessary to complete the entire course (online and live segments), successfully teach a pre-natal yoga class (during the live training weekend) and be paid in full.
Can I enroll even if I am not seeking to become a Naam Yoga Therapies prenatal teacher?
YES! This course is a training in self-awareness, self-care and conscious creation, and it will empower you to make a difference in your family and community. This knowledge fills in the gaps of what we may not have learned and received from our parents and teachers; it is for both women AND men.
How long do I have access to the online course?
After enrolling, you have unlimited streaming access to this course for 1 year from enrollment—across any and all devices you own!
Does this training have a pre-requisite?
There are no prerequisites to participate in this course. Read below regarding certification.
Do I have to watch the videos (1 Weekend Format)?
1-WEEKEND FORMAT: This course is often offered as an online program with one live completion weekend. In this case, watching all the videos beforehand is REQUIRED.
What if I am unhappy with the course?
Before purchasing, please visit http://www.naamyoga.com/Cancellation_and_Refund_Policies_ENG.pdf to review the return policy for Naam Yoga!
When does the course start and finish?
The course starts as soon as you register! You can start watching the online videos before attending the in-person weekends, so we recommend registering as soon as possible. This will give you the most time to watch, study, and re-watch anything you would like, so that you can feel completely prepared for the live in-person weekend(s). For the 2-weekend course format in New York City 2018, you must attend the three live modules: weekends in Feb, March.
Do I have to watch the videos (2 Weekend Format)?
2-WEEKEND FORMAT: If you are taking the three-module live format, the videos are supplemental and HIGHLY RECOMMENDED.