Take Your Body, Mind and Spirit to the Next Level!

Now is the time to create the beautiful internal reality that you have always wanted, a peaceful and confident mind to accompany your healthy and energetic body!

Looking and feeling different from any other form of yoga, Master Classes with Dr. Joseph Michael Levry use a specific series of unique yogic exercises that train the mind and body to easily experience optimal states of profound relaxation and heightened consciousness that carry over to one's daily life to beneficially impact one's performance, communication, intelligence and health.

Modern life can often involve very little physical movement, causing the internal organs and the entire body to suffer and age prematurely. Master Classes strengthen the totality of our being, addressing the body inside and out, from head to toe, and can be practiced comfortably by all levels of practitioners.

Transcending any physical workout, Master Classes are a unique fusion of movement, breath, acupressure, stretching and vocal vibration that strengthen one's spiritual connectedness. The great spiritual teachers of old described the effects of this powerful practice to their students as bringing stillness to the mind and bestowing an enhanced capacity to live comfortably in the present moment regardless of external circumstances.




*On the occasional Wednesdays that Dr. Levry is teaching and lecturing in other parts of the world (possibly in your own city!), Master Classes will be taught by long-time students and adepts of Naam Yoga and Divine Spiritual Wisdom.
Benefits of Shakti Naam Masterclass

Known for supporting "immortality" and robust health, the foundation of Shakti Naam has been described by the former Prime Minister of India as the perfect "keep-fit routine when one is constantly on the move and rushed for time." Shakti Naam:
Increases Energy Levels

Keeps the body from decaying and the mind from declining, giving us a high quality of life at any age.

Decreases anxiety levels and gives a greater sense of calm and tranquility

Is a complete approach to healing that nourishes and replenishes the entire body from head to toe.

Increases self-confidence and a healthy sense of boundaries

Works as a soothing balm for the glands and nerves and purifies the blood, bestowing upon one a magnetic personality, self-control and an edge on life!

Gives clarity of mind, decreased irritability and a natural feeling of positivity

Revives the latent electric forces in the body that feed and sharpen brain function.

Is accessible at any age and any experience/flexibility level for the rest of your life.

Serves as a form of acupressure that opens all of the meridians in the body necessary for total health.

Is what lifelong yogi's do to

bring life back to the body after sitting for extended periods of time (deep samadhi).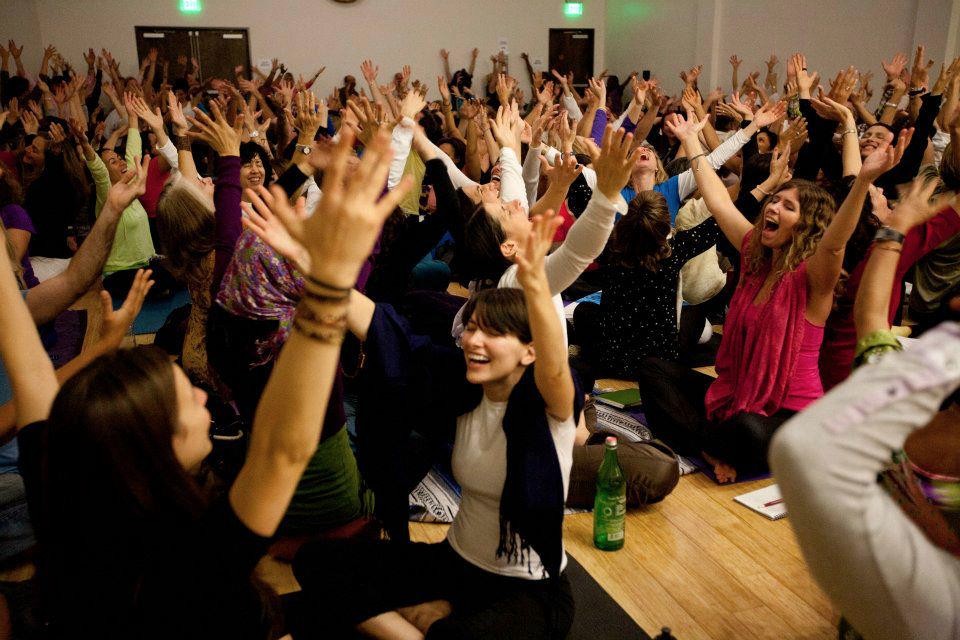 Dr. Joseph Michael Levry

is an author, composer, international speaker, producer of sacred music and dedicated teacher. In his work, Dr. Levry pursues his vision of providing humanity with tools for a healthy lifestyle, peace and happiness. His student base includes people from all backgrounds, age groups and spiritual orientations.

After decades of travelling, studying, exploring and implementing practices within various mystical traditions and yogic sciences, Dr. Levry merged what he observed to be the most healing and therapeutic applications for lasting health and wellbeing under the single discipline of Naam Yoga. This powerful form of yoga is a carefully selected treasury of the world's finest healing arts and metaphysical principles, and a symbol of Dr. Levry's lifelong mission to provide humanity with the purest, most sophisticated tools for self-healing.
What people are saying!
Master Class gives you exactly what you need at exactly the right time and in the exact right amount. I am 42 years old and I had been feeling some weakness in my heart that I was afraid would never improve. After three months of attending Master Classes regularly, I was walking up a huge hill one day and noticed how amazing I felt—no trouble from my heart whatsoever! It isn't just the physical healing that Master Classes bring, they help you get out of any negative thinking or feeling that you may be subconsciously addicted to. One thing that I have learned from Master Class is that thoughts create your reality and I feel like I am a much more positive person now. People are always telling me how youthful I look and I just tell them to go to Master Class!!! -----A.H.



It is hard to put into words the amount of healing and joy that happens in each Master Class. Not only do I feel healthier, look younger and have a revived interest in waking up each day, people also tell me that I am much friendlier and easier to get along with and although that is something that I wish hadn't needed to improve on, I am so grateful to Master Class for helping me to "align my attitude", because at the end of the day I just want to be a blessing to my family and surroundings. J.P.
How do I join?
We are
NO LONGER
accepting
enrollment on this page.
To enroll for masterclasses,
please
CLICK THIS LINK
to sign up for monthly ($85/m.) or yearly ($1,000/y.) enrollment.
Do not enroll in the section below (the prices are incorrect).