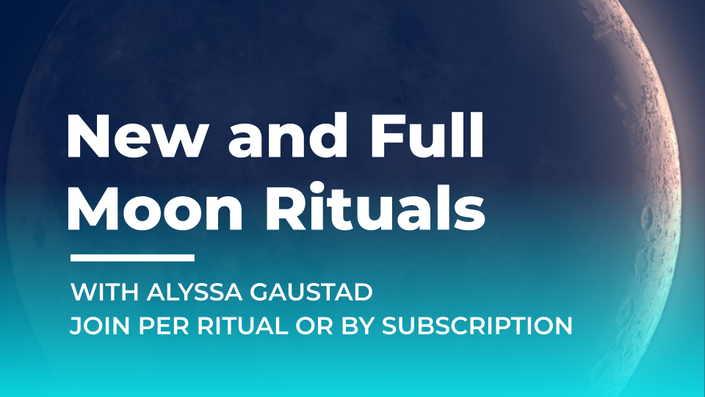 New and Full Moon Rituals with Alyssa Gaustad
Enroll per event or by monthly subscription
Register Now!
New Moon and Full Moon Celebrations are an opportunity to come together in community to align for spiritual connection and growth. Working with the energy of the moon when it's waxing or waning brings your mental, emotional and physical bodies into balance. These celebrations include some breath and light movement to open and relax the body, along with guided mantra meditations.
The New Moon marks the beginning of a period when the universe is on your side for manifesting and bringing new things into your life. Initiates throughout the ages knew of the powerful time of the waxing moon and it's applications for health, prosperity and success.
The Full Moon is a phase when the moon goes from its largest to smallest visibility. During this waning period it is an ideal time for preparation, meditation, introspection, and releasing items and patterns that no longer serve you.
Join us for these rituals designed to help you work with the moon's energetic influence by enrolling in one event or subscribing monthly to this New and Full Moon Rituals course.
$21 Enroll in One Event (course access expires 7 days from Time of Purchase)

$37 Monthly Moon Rituals Subscription (does not expire, auto-renews, cancel any time)
UPCOMING Ritual Livestream Schedule (times are in PDT/PST, Los Angeles time zone)
AUGUST
FULL: Thurs Aug 11, 12-1pm Happiness and Joy
NEW: Sat Aug 27, 7-8pm Love and Will Power
SEPTEMBER
FULL: Fri Sept 9, 12-1pm Divine Connection
NEW: Sun Sept 25, 2-3pm Victory and HappinesS
OCTOBER
FULL: Sun Oct 9, 1-2pm Connecting with Your Inner Wisdom & Light
NEW: Tues Oct 25, 12-1pm Wealth and Wisdom
NOVEMBER
FULL: Mon Nov 7, 12-1pm Inner Balance
NEW: Wed Nov 23, 2-3pm Healing Communication
DECEMBER
FULL: Wed Dec 7, 12-1pm Protection and Flow
NEW: Fri Dec 23, 12-1pm Relaxation and Love
Your Instructor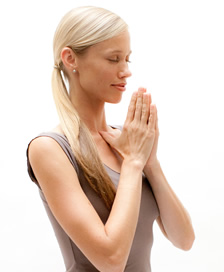 Alyssa is honored to share the nourishment of Divine Spiritual Wisdom and to transform through the ecstatic luminous blessing of Naam. A dancer at heart, her classes are infused with love, musicality, inspiration, devotion, discipline and respect for each individual's process. Alyssa trained extensively in dance for over 20 years and graduated cum laude with a BA in dance where she honed her teaching skills studying pedagogy, anatomy and injury prevention. Alyssa received her certifications in the Gyrotonic Expansion system, Gyrokinesis, Pilates Mat, Kundalini Yoga and Naam Yoga® Therapies Levels I, II and III. She danced professionally and taught a variety of populations and settings including hospitals, gyms, offices, yoga studios and private clients in NYC for over ten years. Currently, Alyssa is a Senior Harmonyum Practioner and Naam Yoga® Therapies Teacher Trainer. She teaches Shakti Naam Yoga(TM), Dancing Naam(TM), New and Full Moon Rituals and Universal Kabbalah as taught by Dr.Joseph Michael Levry. In addition, Alyssa is on the Kabbalah of Birth and Beyond(TM) Faculty. Alyssa lives in LA and teaches with an incredible team of colleagues around the world including Brazil, Germany, Switzerland, Spain and Mexico.
Course Curriculum
Replays 2022
Available in days
days after you enroll