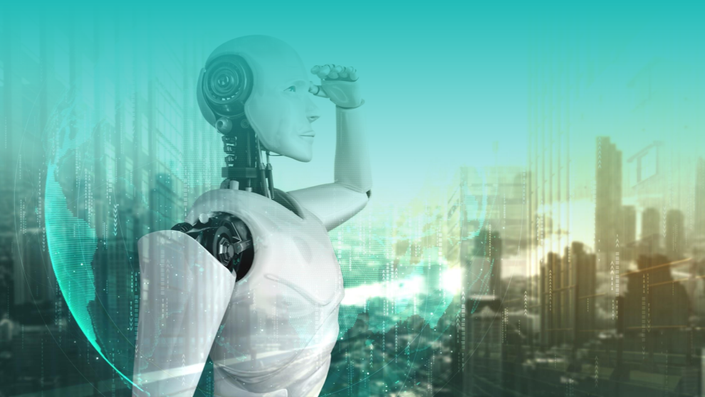 Predicting today, predicting tomorrow
Programming yourself for success during rapidly changing times
This practical workshop will reveal how to transform information into Applied Wisdom in order to overcome the challenges of today's life.

Este curso práctico revelará cómo transformar la información en Sabiduría Aplicada para superar los retos de la vida actual.
In diesem Workshop lernst du, wie du Informationen in angewandtes Wissen umwandeln kannst, um die Herausforderungen der heutigen Zeit zu meistern.

What will I learn in this workshop?

You will learn how to predict what happens on a daily basis, using the tools of Divine Spiritual Wisdom consistently and consciously, so that you are able to ride the waves of these modern changing times to your advantage, like never before.

A 4-week practical workshops to transform challenges into blessings

Week 1: Riding the Mystical Wave of 7, Part 1
Week 2: Riding the Mystical Wave of 7, Part 2
Week 3: Lunar Prediction
Week 4: Conjunction Planetary Map
¿Que aprenderé en este curso?

Aprenderás a predecir lo que sucede a diario, usando las herramientas de la Sabiduría Divina Espiritual de manera consistente y consciente, para que puedas surcar las olas de estos tiempos modernos de cambio a tu favor, como nunca lo hiciste antes.

Un curso práctico de 4 semanas para transformar los desafíos en bendiciones

Semana 1: Montando la Ola Mística del 7, Parte 1

Semana 2: Montando la Ola Mística del 7, Parte 2

Semana 3: Predicción Lunar

Semana 4: Mapa de conjunción planetaria
Was werde ich in diesem Workshop lernen?

Du wirst lernen wie du vorhersagen kannst, was täglich passieren wirst, indem du die Techniken der Göttlichen Spirituellen Weisheit bewusst und regelmäßig anwendest. Dadurch bist du in der Lage, diese modernen, sich verändernden Zeiten wie niemals zu vor zu deinem Vorteil zu nutzen.

Ein 4-tägiger praktischer Workshop, um Herausforderungen in Segen umzuwandeln

Woche 1: Die Mystische Welle der 7 Reiten, Part 1

Woche 2: Die Mystische Welle der 7 Reiten, Part 2

Woche 3: Mondvorhersage

Woche 4: Karte der Planetenkonjunktionen
I'm a long time student: Is this Workshop for me?

Yes, definitively! You may have learned a wealth of wisdom for many years, and with this workshop you will take what you already know to the next level, We will read between the lines of the new wisdom that Dr. Joseph Michael Levry will be sharing in the 7 years prediction series, study with in-class activities and attend Q&A sessions with the in-class activities.
I'm new to Naam: Is this Workshop for me?

Yes, absolutely!
Special support videos will be at your disposal to ensure you acquire the necessary understanding of this wisdom, so that your participation in the workshop is effective and profitable.
Also, we are providing 4 extra Q&A sessions, to ensure there are no questions unanswered and you are able to acquire the necessary skills, understanding and practice.
Soy un estudiante desde hace tiempo: ¿Este taller es para mí?

Sí, definitivamente. Puede que hayas aprendido una gran cantidad de sabiduría durante muchos años, y con este taller llevarás lo que ya sabes al siguiente nivel. Leeremos entre líneas la nueva sabiduría que el Dr. Joseph Michael Levry ha compartido en la serie de predicciones de los próximos 7 años, estudiaremos con actividades en clase y asistiremos a sesiones de preguntas y respuestas con las actividades en clase.
Soy nuevo en Naam: ¿Es este un curso para mí?

Si, absolutamente! Videos especiales de apoyo estarán a su disposición para asegurar que adquieres la comprensión necesaria de esta sabiduría, de modo que tu participación en el taller sea efectiva y provechosa.

Además, estamos proporcionando 4 sesiones extra de preguntas y respuestas, para asegurarnos de que no hay preguntas sin responder y que seas capaz de adquirir las habilidades necesarias, la comprensión y la práctica.
Ich lerne Naam seit Jahren: Ist dieser Workshop für mich geeignet?

Ja, auf jeden Fall! Du hast dir wahrscheinlich über die letzten Jahre eine Fülle an Weisheit angeeignet. Mit diesem Workshop hebst du dieses Wissen, dass du bereits hast, auf die nächste Stufe. Wir werden zwischen den Zeilen des neuen Wissens lesen, dass Dr. Joseph Michael Levry im 7-Jahres-Vorschau Kurs unterrichtet hat. Es gibt wird Gruppenarbeiten geben und wir haben Fragestunden.
Ich fange erst an, Naam zu lernen: Ist dieser Workshop für mich geeignet?

Ja, auf jeden Fall! Um dich zu unterstützen, werden dir Videomaterialien zur Verfügung gestellt, damit du dir das notwendige Verständnis für dieses Wissen erarbeiten kannst, damit deine Teilnahme am Workshop wirksam und gewinnbringend ist. Außerdem bieten wir 4 zusätzliche Fragestunden an, um sicherzustellen, das keine Frage unbeantwortet bleibt und dass du in der Lage bist, die notwendigen Fähigkeiten, Verständnis und Übung zu erwerben.
Schedule - Horarios:
Workshop -

Seminario:

Tuesday: Nov.17, Nov 24, Dec 1, Dec 8 -

Martes: 17 y 24 de nov. y 1 y 8 de diciembre



Time: 3.00 to 4.00 / 4.30 pm PST -

5.00 a 6.00 / 6.30 pm, hora de CDMX



Q&A Sessions -

Sesión de preguntas y respuestas

:
Thursday: Nov 19, Nov 26, Dec 3,

Dec 10 - 19 y 26 de noviembre, 3 y 10 de diciembre



Time: 9.00 am to 9.30 am PST -

11.00 am a 11.30 am, hora de CDMX



Kursübersicht
Workshop

immer dienstags: 17. November, 24. November, 1. Dezember, 8. Dezember

Uhrzeit: 3.00pm to 4.00pm / 4.30pm PST - 24.00 - 1.00/1.30 Uhr deutsche Zeit

Fragestunde
immer donnerstags: 19. November, 26. November, 3. Dezember, 10. Dezember

Uhrzeit: 9.00am to 9.30am PST - 18.00 - 18.30 Uhr deutsche Zeit
What happens if I cannot attend the workshop live?

The video replay will be available the same day of the class so that you can integrate and practice on your own time. Any questions that you may have will be covered in the Q&A sessions that will be held two days later. In case you have a question and you are not able to attend the Q&A, you can send your question to [email protected] and get the answer on the Q&A replay.

¿Qué pasa si no puedo asistir en directo al curso?

La repetición del video estará disponible el mismo día de la clase para que puedas integrarte y practicar en tu tiempo libre. Cualquier pregunta que pueda tener será cubierta en las sesiones de preguntas y respuestas que se llevarán a cabo dos días después. En caso de que tengan una pregunta y no puedan asistir a la sesión de preguntas y respuestas, puedes enviar tu pregunta a [email protected] y obtener la respuesta en la repetición de preguntas y respuestas
Was kann ich machen, wenn ich an den Kurstagen nicht persönlich teilnehmen kann?

Die Videoaufzeichnung wird am gleichen Tag zur Verfügung gestellt, damit du in deiner eigenen Zeit integrieren und üben kannst. Alle Fragen, die du vielleicht hast, werden in der Fragestunde am darauf folgenden Donnerstag besprochen. Falls du Fragen hast, aber nicht an der Fragestunde teilnehmen kannst, schreibe deine Fragen bitte an [email protected] Die Antwort kannst du dir dann in der Videoaufnahme anschauen.
Who will be leading this Workshop?

¿Quién dirigirá este curso?

This workshop will be led by these Naam Teacher Training Instructors:

Este taller será dirigido por estos Instructores de la Formación de Maestros de Naam:

Dieser Workshop wird von folgenden Naam Ausbildungsleitern unterrichtet:

Deborah Braun

Alyssa Gaustad

Courtney Miller

Chris Merrill
¡SI!... ¡Habrá traducción simultánea al Español!

Ja! Die Workshops and Fragestunden werden simultan ins Deutsche übersetzt! Die deutsche Übersetzung wird als Videoaufnahme zur Verfügung gestellt.