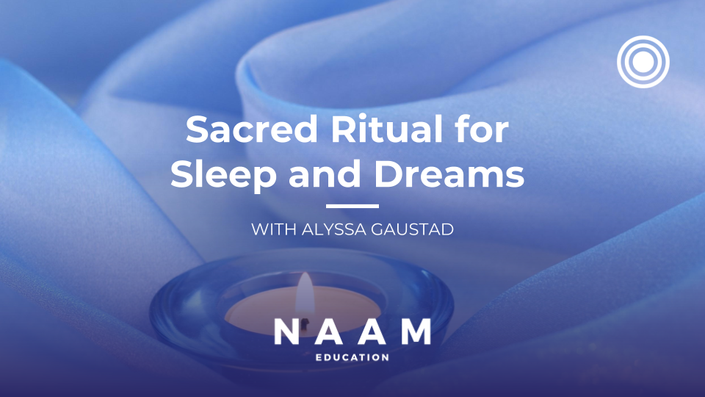 Sacred Ritual for Sleep and Dreams/ Ritual sagrado para dormir y soñar
Video #2 of the Advanced Wisdom Lecture Series / Video #2 de la Serie de Clases de Sabiduría Avanzada
Enroll in Course
Sacred Ritual for Sleep and Dreams for Renewal and Spiritual Growth" with Alyssa Gaustad - Saturday, May 18th (live webinar 5:30-7:30pm PST)

Every sleep is a little death and each awakening is a new incarnation.
Within this lifetime here on earth, we have many lives, many opportunities to rewrite and upgrade our reality. Learn practical techniques from Universal Kabbalah to make the most of this gift of life through bringing your attention to your sleep and dreams. Topics include:
a sacred prayer formula for preparing for sleep,
how to send yourself to the higher astral plane to receive wisdom and guidance,
what to do when you have a bad dream,
how to set yourself up for success the following day
massage points for good fortune upon waking
This is the second of the Advanced Wisdom Series totaling five 2-hour workshops that will be taught throughout the year by Alyssa Gaustad, Courtney Miller, Deborah Braun and Chris Merrill. Please click here to see the full list of courses.
Through March 21st, the enrollment pricing is:
Individual Lectures: New Students: $150/video Existing Naam Teachers and Harmonyum Practitioners: $125/video (use coupon code NAAM or click here).
Package of 5 videos: New Students: $600 (Save $150) Existing Naam Teachers and Harmonyum Practitioners: $500 (Save $250) (use coupon code NAAM or click here).
____________________________________________________________________________
Ritual sagrado para dormir y soñar, con la finalidad de la renovación y crecimiento espiritual. con Alyssa Gaustad - Sábado, 18 de Mayo (webinar en vivo de 5:30-7:30pm PST)

Cada sueño es una pequeña muerte y cada despertar es una nueva encarnación.
Dentro de esta vida aquí en la tierra tenemos muchas vidas, muchas oportunidades para reescribir y mejorar nuestra realidad. Aprende las técnicas prácticas de la Cábala Universal para aprovechar al máximo este regalo de vida al llevar tu atención a tu descanso y tus sueños. Los temas incluyen:
una fórmula sagrada de oración para prepararse para el sueño,
cómo enviarte al plano astral superior para recibir sabiduría y guía,
qué hacer cuando tienes una pesadilla,
cómo prepararte para el éxito al día siguiente
los puntos de masaje para la buena fortuna que debes aplicar al despertar
El precio de inscripción es:
¡Sanación y Éxito a través de la Vibración del Sonido y los Colores! $150 USD o $125 para instructores certificados de Naam Yoga & Practicantes de Harmonyum
Your Instructor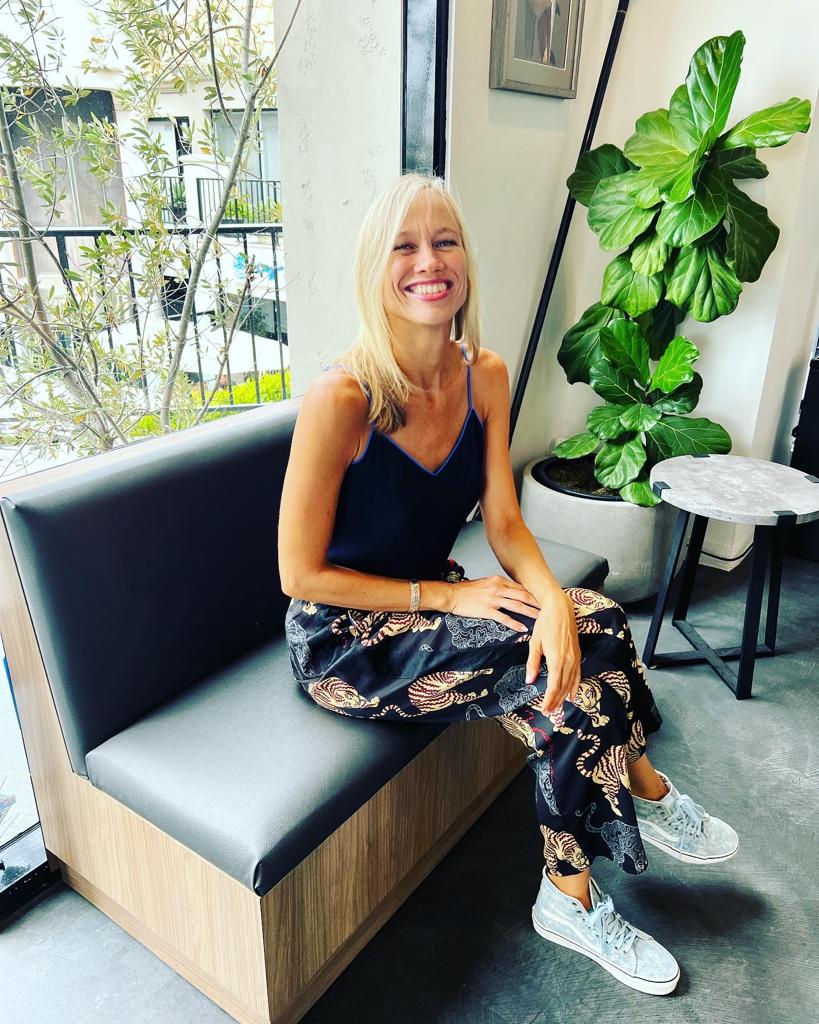 Alyssa is honored to share the nourishment of Divine Spiritual Wisdom and to transform through the ecstatic luminous blessing of Naam. A dancer at heart, her classes are infused with love, musicality, inspiration, devotion, discipline and respect for each individual's process. Alyssa trained extensively in dance for over 20 years and graduated cum laude with a BA in dance where she honed her teaching skills studying pedagogy, anatomy and injury prevention. Alyssa received her certifications in the Gyrotonic Expansion system, Gyrokinesis, Pilates Mat, Kundalini Yoga and Naam Yoga® Therapies Levels I, II and III. She danced professionally and taught a variety of populations and settings including hospitals, gyms, offices, yoga studios and private clients in NYC for over ten years. Currently, Alyssa is a Senior Harmonyum Practioner and Naam Yoga® Therapies Teacher Trainer. She teaches Shakti Naam Yoga(TM), Dancing Naam(TM), New and Full Moon Rituals and Universal Kabbalah as taught by Dr.Joseph Michael Levry. In addition, Alyssa is on the Kabbalah of Birth and Beyond(TM) Faculty. Alyssa lives in LA and teaches with an incredible team of colleagues around the world including Brazil, Germany, Switzerland, Spain and Mexico.
Course Curriculum
Advanced Wisdom Series
Available in days
days after you enroll