Sukshma Breathwork Training





Are you someone who is committed to improving the lives of others while changing your own life?
We are looking for you!
We are Renata and Alyssa with NAAM,
We are recruiting future instructors and coaches to help clients overcome the challenges, stress & trauma of this time.
As a certified instructor, you will lead your clients back to complete *body-mind health* and greatly improve their LIFE QUALITY.
Here is
why now
it's a great time to learn and teach this ancient and rejuvenating practice.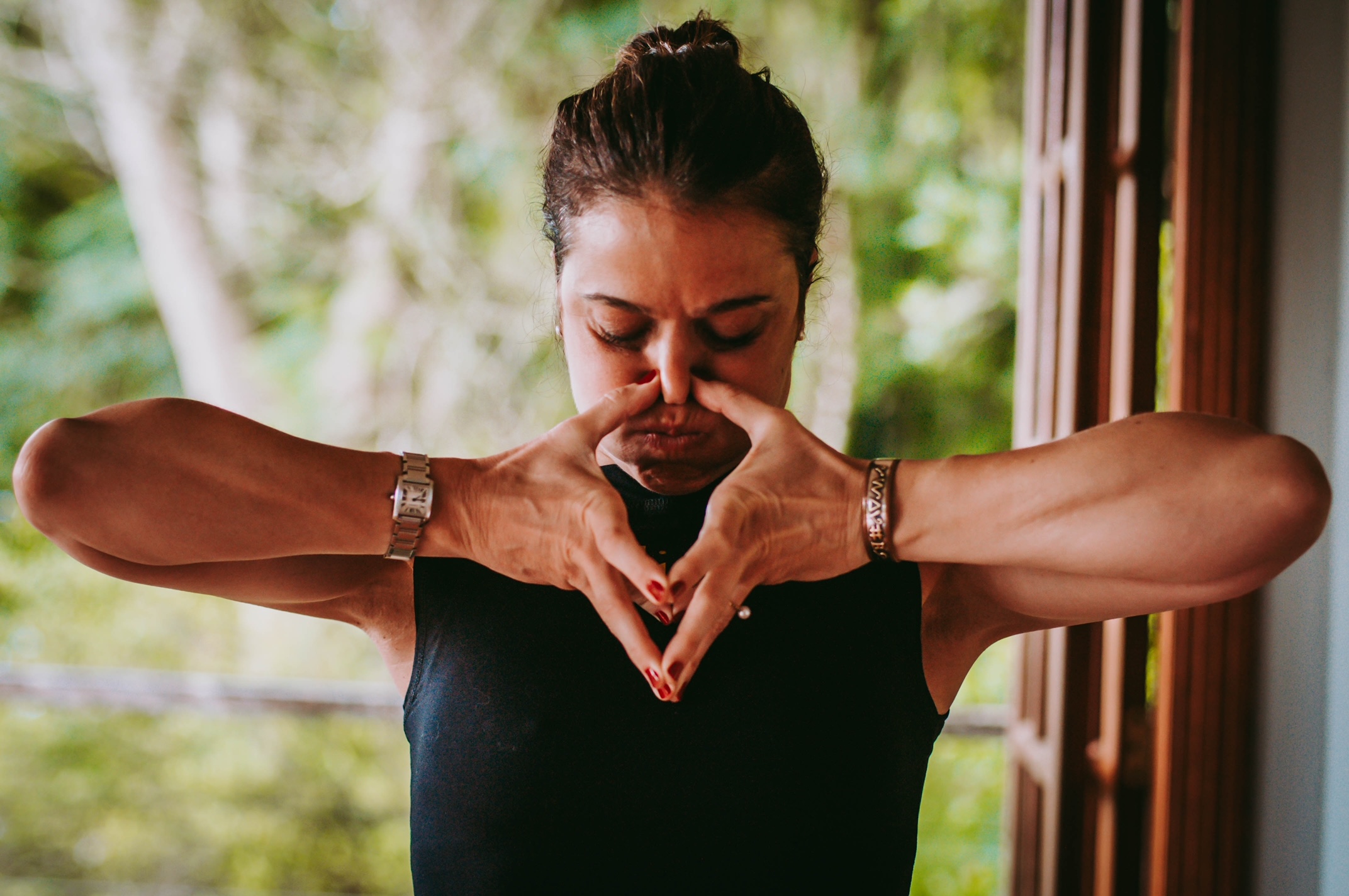 HEALTH is in DEMAND!

Your greatest wealth is your health. There is a great need for maintaining your health and ways to REGAIN your health. Most people are suffering from the side effects of the pandemic (from the virus itself, vaccines, isolation, loneliness, anxiety, and depression). Teaching people how to use this specialized breath system may seem simple but it is an extremely effective way to bring health back.

SAFE AND NATURAL

This method is an ancient healing breath and movement system that is SAFE and can be practiced by almost anyone! You do not need to be a yogi or super flexible. This practice can address mental and physical disturbances by adjusting your body chemistry NATURALLY. This method can be applied to various populations and help improve diseases and disorders like diabetes, insomnia, digestive disturbances, constipation, depression, loneliness, addiction, infertility, burnout, hormonal imbalance, and much more.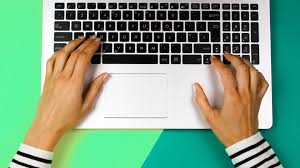 GET CERTIFIED AT HOME

You will have access to a library of videos and a digital manual as well as group coaching sessions and personalized test-out sessions - all from the comfort of your home.
Or you may also choose the HYBRID option to do the first part of your studies online and then join for the IN PERSON pre-certification retreat which will include PERSONALIZED COACHING sessions and hands-on alignment. All from a pristine beautiful nature destination that will inspire and reinvigorate you!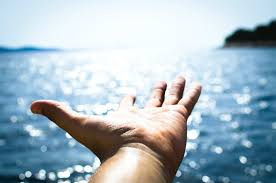 The FREEDOM to work from anywhere, and create your own schedule. You can do group sessions and also private one-on-one personalized sessions. You can teach both live in-person and also online using the various platforms available.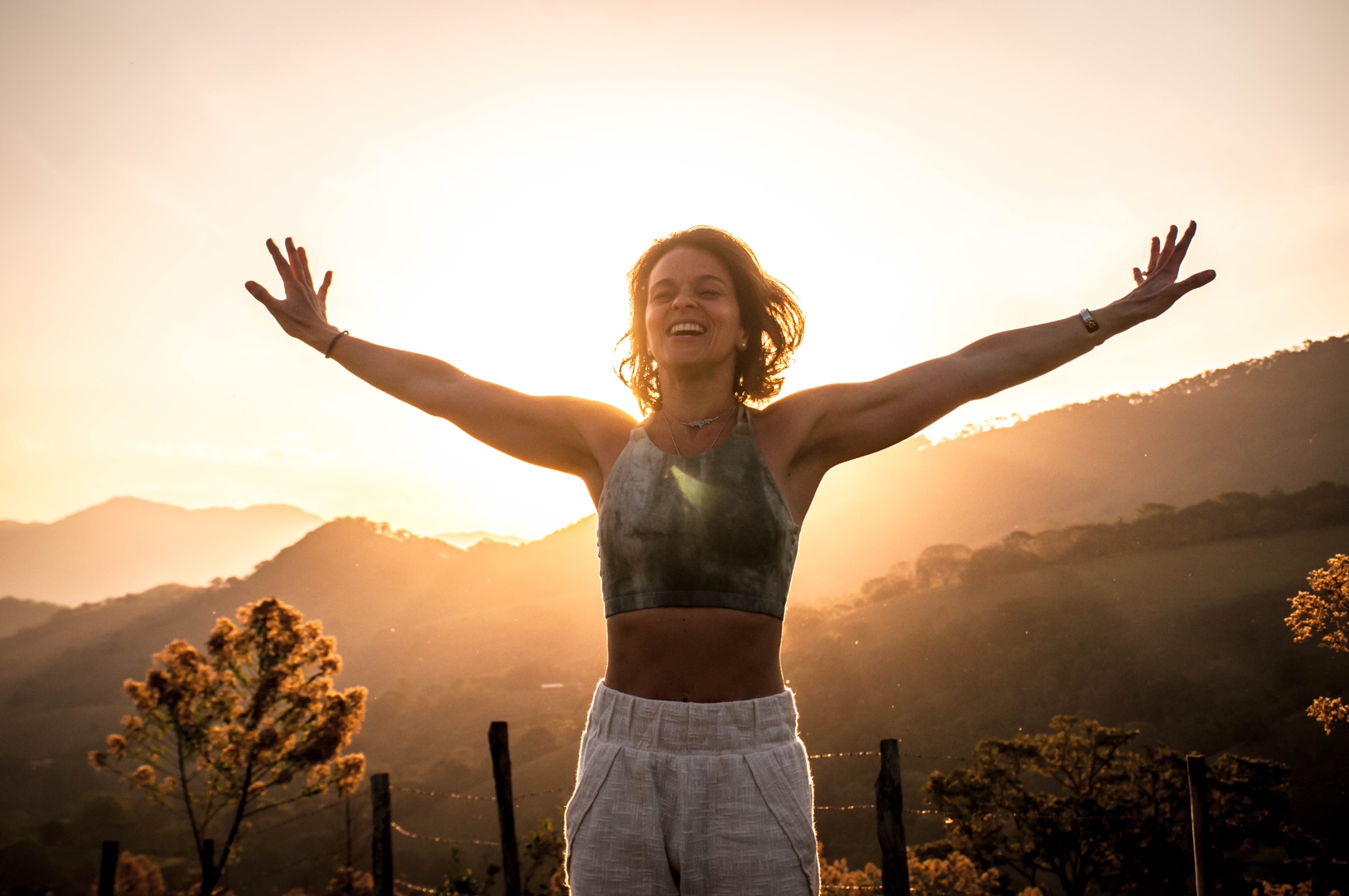 REINVENT YOURSELF

As you go back to "normal" life you have a chance to REINVENT yourself. This crisis time has been an opportunity to completely transform, and now is the time to pivot and ALIGN with your TRUE PURPOSE and become a certified coach making a positive impact in the world.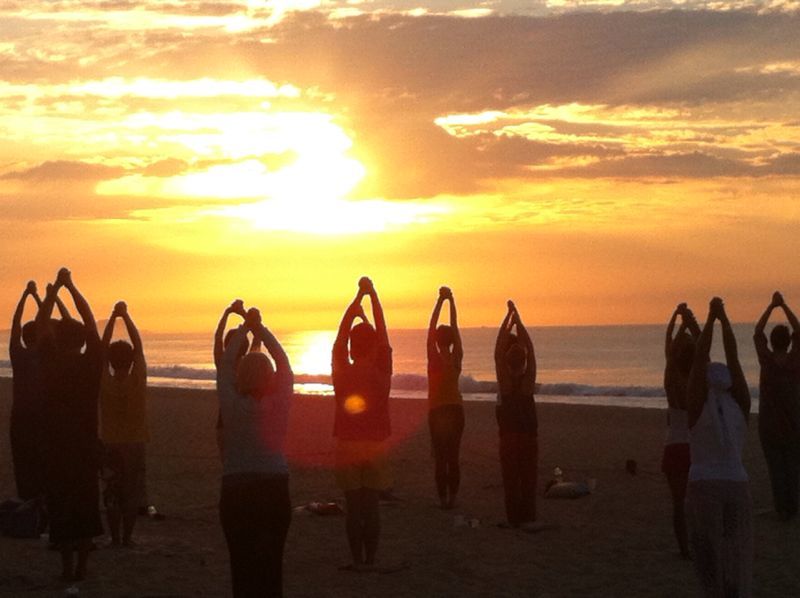 FAST RESULTS

You will immediately deliver results to your clients. Within the first 5 minutes of practice, they will feel the energy released and experience an immediate positive shift into a more meditative and focused state.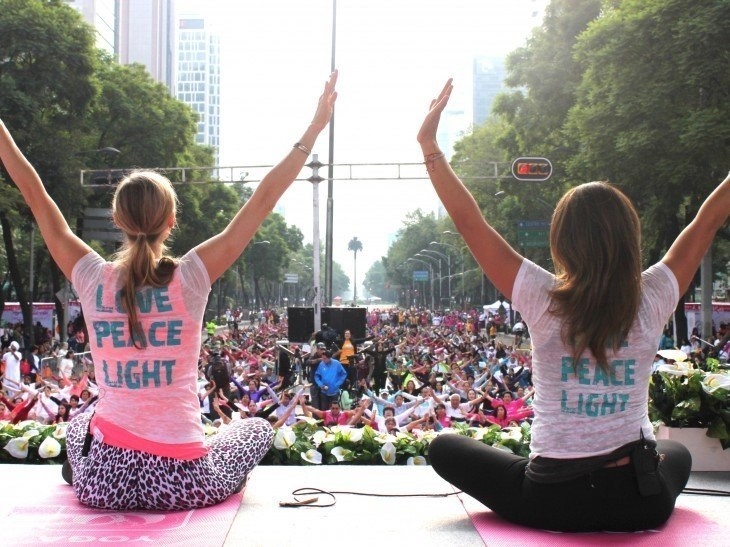 INTERCONNECTEDNESS
Join our global community and be part of this positive movement. Expand your network, make new friends, and be supported by our coaches and your colleagues from around the world.

Activate the self-healing mechanism, organs detoxing  better posture and health 

Who is this training for?

➢
Yoga instructors, sports coaches, fitness teachers, pilates/bar/dance teachers.
➢
Committed people with energy and Charisma!
➢
People who want to help make a positive difference in the world.
➢
People who are go-getters…
➢
People who can work in pairs (teamwork can make it easier to excel).
➢
People who want to become more spiritual.
Amazing Facts about Sukshma Vyayama

This health practice has been kept secret for centuries and is now being introduced to the Western World. This series of exercises is used by advanced yogis when coming out of Samadhi (a deep state of meditation where the practitioner maybe still for hours, days, or months at a time) to bring life and vitality back to the body. It is known as the yoga of immortality as it works on the subtle body known as Sukshma Sharira which gives life and vitality to the physical body. This practice is designed to rid the body of disease, re-establish the flow of prana in the body, and awaken dormant powers in you. It looks and feels different from other forms of yoga and the energy released is felt within the first 5 minutes of practice. This is a wellness and health practice that complements any other forms of yoga, athletics, performance, and fitness modalities you may do and causes you to catapult to a new level of excellence. With a consistent practice of Sukshma Vyayama Powered by Naam, you feel renewed, and you gain inner strength and power rarely accessed through any other means.
Benefits include:
Improved brain function (concentration, focus, memory).




Balanced endocrine system (hormonal balance)   

Revitalized muscular and skeletal system (endurance, resilience, posture, muscle tone)

Reduced neck and shoulder tension   

Increased metabolism to support ideal body weight    

Enhanced detoxification to rid of environmental and internal toxins

Sustained energy flow throughout the day

Harmonized digestion and elimination

Heightened proprioception and balance

Improved eyesight 

Increased joy 

Balanced emotions through the power of sound vibration



The Teaching Opportunity
As a certified Suskhma Breath Coach there are 3 main teaching opportunities:


➢
Personalized coaching and private sessions: 


➢
Group Classes Live and Online:


➢
Workshops/Lifestyle program:
You will also learn how to create more in-depth workshops (90-120 minutes) including topics like: 
Introduction to the practice, origins, and lineage

Safety & alignment 

Healthy lifestyle tools to support your practice 

Power navel core support exercises 

Naam Meditation 

And more!



Origins of Sukshma Vyayama

➢ Learn the entire sequence of 50 exercises & micro-movements that works the entire body from head to toe.
➢ The science behind Suksma
Anatomy and physiology

Cardiovascular Health

Hormonal Balance

The Nervous System 

Gastrointestinal health

Energy and Metabolism
➢ 5 foundational breaths 
Inhale more

Pranic Breath

Dragon Breath

Breath of Glow

3 Breath retention techniques
➢ Biomechanics of stability and integration
Safety

Details and benefits of each exercises
➢ Reaching Excellence in your Teaching
Rhythm, timing, and musicality

Verbal cueing and precise wording to get the intended result

Projection, & Presentation techniques for success
➢ History
Lineage and background of Sukshma Vyayama
➢ Meditation and Sound Vibration
Mudras (healing hand positions) to direct energy flow and remove blocks 

N.A.A.M: Neuro Activating Advanced Meditation techniques



The Curriculum
Over 50 instructional videos on each of the exercises, cuing and practice.

Anatomy and physiology lectures

3 alignment webinars

1-on-1 assessment with scoring and feedback

1 qualifying practicum 

FInal test out practicum 

Live Q & A Sessions



What if I am not a teacher yet?

Pre-requisites for the Certification Course:
To be eligible to attend this training
You need to take a

minimum of 15 Sukshma Vyayama Powered by Naam classes. At least 5 of the 15 classes need to be taken with a certified Teacher Trainer of Sukshma Vyayama Powered by Naam. The remaining 10 classes may be taken with any teacher who is an officially certified Sukshma Vyayama Powered by Naam teacher.

You need to submit your teacher certificate in either yoga, fitness, Pilates, dance or similar. (submit a written application to

[email protected]

if that is not your case)

Signal app for group communications

Any phone or computer to access lessons
Certification Requisites:
Full attendance at the training

Full payment

Satisfactory completion of all practice, practicums and training assessments, and homework.
Note: In the event you do not pass your practicum, you will be required to schedule additional coaching and practicum time to retake your test within 3 months. This will incur additional costs for these sessions.
Teach a minimum of 15 practicum classes after you have passed your online training.

Mandatory

attendance minimum of 15 classes

Sukshma classes

with Certified Teacher Trainers

to continue to refine skills. These classes are at an additional cost.

Attend the test out weekend and pass your final practicum.
Certification Requirements
1. Full payment of the course fee.
2. Submit administration documents before July 30, 2022.
3. Full attendance at the training.  
4. Satisfactory completion (min 8 out of 10) of all practice, practicums and training assessments, and homework and videos.
Note: In the event you do not pass your practicum, you will be required to schedule additional coaching and practicum time to retake your test within 3 months. This will incur additional costs for these sessions.
5. Teach a minimum of 15 practice classes after you have passed your qualifying practicum.
6. Continue to attend Sukshma Vyayama Powered by Naam as taught by Dr. Levry classes with Certified Trainers or certified teachers. Minimum of 15 classes before your certifying practicum. 5 out of these 15 classes need to be taken with either Alyssa or Renata. These classes are at an additional cost.
7. Attend and evaluate a minimum of 15 practice classes of your peers before your certifying practicum. 
8. Submit a written and video testimonial about your experience with the Sukshma Vyayama practice.
9. Submit a written and video testimonial about your experience with the Sukshma Vyayama certification course.
10. Attend the live test out weekend and pass your final practicum.
About the Certification

MEET the TEAM
Renata Spironello and Alyssa Gaustad are soulpreneurs and Co-Founders of Naam Education and Naam International, a 501c3 charitable organization. With over 30 years of combined experience in the wellness industry and authors of the "Breath as Medicine" book which details the anti-aging healing practice known as Sukshma Vyayama applied for modern times, Renata and Alyssa are known as forces for good. They joined the founder of Naam, Dr. Joseph Michael Levry on stage leading five world-record-setting Global Meditations for Peace, the most recent of which was attended by over 300,000 people via live television broadcast and in person at the historic Zocalo Square in Mexico City, MX. Renata and Alyssa have traveled extensively throughout the world sharing Naam and are powerhouse passionate women, committed to serving others in their process of healing.


Free Bonus
➢ Special Guest lecture Medical Approach to Sukshma Vyayam including:
Cardiovascular health, thyroid, and hormone health with Dr. Evelyne Leone M.D ($500 value)

➢ Branded Marketing templates for teaching your classes ($99 value)

➢ Video tutorial for setting up your equipment on Zoom ($150 value)

➢ Nutrition for Sukshma Vyayama with Sivan Einav (RDN) ($250 value)

➢ Sukshma Vyayama Rootlight music playlist ($75 value)

➢ Bonus Discounted Sukshma Vyayama live practice sessions to complete certification
(25% discount coupon code)



Our Core Values
Love what you do:

When you do what you love it heals you

Always keep growing:

The one thing to know is that you know nothing! Keep learning because there is always room for improvement.

Service:

This is the highest path of spirituality and what fulfills us the most

Community:

 We are all interconnected and we need one another for support, growth, and continued opportunity. Treat everyone like gold!

Integrity & accountability:

Walk the talk! Your actions match your words. 




The Sukshma Breathwork training was so much fun! I just loved being together with my Naam Community from all over the world, since the training was online. Overall, I feel stronger in my body which makes me stronger in my Vinyasa practice, and more resilient mentally and emotionally to the tremendous amount of stress we are all under in these very interesting times! I am grateful for the practice, and so honored to be able to teach it to others. I love that my students, those who could not practice Vinyasa, can get through the entire practice, too! They share with me that they are seeing results in their physical mobility, lung health, and emotionally as well – and this was only after the first three weeks of three times per week classes with me. It's a very different, and very amazing practice! I just love it!
It was such an honor to help my colleagues with the exercises and to support them in becoming great SV teachers. I feel very confident teaching this practice, and look forward to sharing it with others, as I've seen such amazing results with my practicum class' students already! Thank you for the training and the opportunity to serve!
- ALLYN CIOBAN YOGA TEACHER, ERYT 500

Just like Dr. Levry says, the Sukshma Vyayama practice changes your EVERYTHING. After a two-week series, I feel more grounded, centered, and calm – which is especially helpful given what we are experiencing in the world today. My body has noticeably changed: leaner, better digestion, clearer vision, and deeper sleep. A persistent shoulder injury and tension in my hand have disappeared. I feel taller and have better posture. My breath capacity expanded exponentially, and I breathe all the way to my toes now! Spiritually, I am receiving divine creative inspiration, experiencing more serendipity, and having a deeper connection to my heart and God. It's as if all blocks – internally and externally – have melted away. It's wonderful to practice with people from all over the world and to be connected via this extra special practice gifted to us by Dr. Levry and expertly guided by Renata and Alyssa. Thank you for making this accessible to us during this time of the great unknown. Thank you from the bottom of my heart.
- P.F
Frequent Questions
Q When does the course start and finish? 
A; June 30, 2022- Final Graduation January 23, 2023
The training consists of 3 parts.
Part 1 The online portion of videos (required before attending the retreat option)
Part 2 Live in-person retreat & pre-certification Sept 28-Oct 5
Part 3 From Oct.6-teach SV classes, then the final test out class is online. Final Test out takes place the week of Jan 23, 2023*
(Note some students may request to test out earlier should they complete their requirements earlier)
Q When is the retreat portion:
A Sept. 28-Oct 5, 2022
Q: What is the schedule like at the retreat?
A: Daily Schedule (starts 2nd day)
6:15-8:15 AM Sunrise Sukshma Vyayama class & Meditation
8:15-10:00 AM Breakfast
10:00 AM -1:15 PM Class (personal coaching, practice teaching, refining postures)
1:15 PM-3:30 PM Lunch and Break
3:30-6:00 Class (coaching groups, practice teaching)
6:00-6:45 Sunset Meditation
6:45-7:30 PM Dinner
Q If I want to do the entire course online how does it work?
A: The online portion consists of 3 parts.
Part I: Begin watching the training videos and live webinar sessions from July 11 - to November 2022.
Part II: Live online group coaching sessions
Part III Nov- January Teaching SV classes and Final Test out Week of Jan 23, 2023
Q Can my family or friends come for just the retreat?
A yes! They are more than welcome. The retreat portion has a separate schedule with more free time. Retreat participants are welcome to come for the morning Suksham Vyamaa classes and evening meditation. 
Q What happens if I register for the hybrid online/live retreat option but then I can only go online?
A: You will need to notify us by __- for tuition credit that can be applied for private coaching sessions online.  
RETREAT PORTION:
Q Is the hotel and flight cost included?
A: No. You will need to book your flight and book your preferred room directly with the hotel that has a special discounted rate for the participants of this training.  
Q Can I share a room with someone?
A: Absolutely. We will be happy to provide you with fellow participants who would also like to share rooms so you can link up and share the cost of the room.
Q When does the retreat start and end? What day should I arrive and leave?
The retreat begins on the evening of September 28 at 7 pm with an opening circle.
Check-in for the hotel begins at 3 pm.
The retreat will conclude with morning practice on Wed Oct 5 and breakfast. Check-out is at 12 noon.
Q What happens if I didn't watch all the videos before the retreat?
You will be expected to be able to perform the exercises to receive your personalized coaching in the group sessions. If you do not know how to do or guide the exercises, we cannot provide you the coaching and you may need to complete your training online.