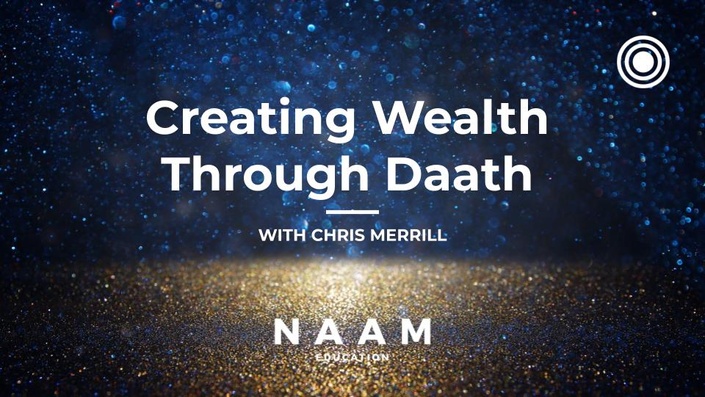 Creating Wealth Through Daath!/¡Creando abundancia a través de Daat!
Video #3 of the 2019 Advanced Wisdom Lecture Series / Video #3 de la Serie de Clases de Sabiduría Avanzada 2019
(Mira abajo para la traducción al español)

2019 is a year of change! As we learned from Dr. Levry in the 2019 and Beyond lecture this is a year where rapid improvement possible!

Divine Spiritual Wisdom has many practical tools that allow you to harness and focus this force of change to the areas of your life where you need or want it.
This is the third of the Advanced Wisdom Series totaling five 2-hour workshops that will be taught throughout the year by Alyssa Gaustad, Courtney Miller, Deborah Braun and Chris Merrill. Please click here to see the full list of courses.
---
Video #3 - "Creating Wealth through Daath" with Chris Merrill - Saturday, August 3rd (live webinar 5:30-7:30pm PST)
Wealth, success and abundance do not happen by chance. Rather they are the result of understanding the practical and energetic qualities of wealth combined with a deep understanding of self. This 2 hour program is an in depth download of crucial principles that allow you to connect with the source to become a vehicle for wealth. Appropriate for experts and beginners alike. You will learn:
How to create a cosmic contract with Universe for material sustenance.
Tools to pay your debt off more quickly, (practical and spiritual)
The Daath System of Wealth Management & practical applications of the tree of life for wealth
How to heal Daath Elyon and Daath Tachton through money.
A timeless system to align yourself with the flow of blessings
Inner meanings and spiritual implications of the hebrew alphabet
Timeless alchemical wisdom to upgrade any aspect of your life..
The enrollment prices are:
Creating Wealth through Daath with Chris Merrill: $150
Package of 5 videos $650 (Save $100) click here to register
____________________________________________________________________________
2019 es un año de cambios! Como hemos aprendido con el Dr. Levry en la plática del 2019 y más allá, ¡este es un año en el que es posible una mejora rápida!
La Sabiduría Divina Espiritual tiene muchas herramientas prácticas que te permiten aprovechar y enfocar la fuerza positiva del cambio en las áreas de tu vida donde más lo necesitas o lo deseas.
Esta es la tercera de la serie Advanced Wisdom Series con un total de cinco talleres de 2 horas que serán enseñados durante el año por Alyssa Gaustad, Courtney Miller, Deborah Braun y Chris Merrill.
Por favor haga clic aquí para ver la lista completa de cursos.
---
Video #3 - "¡Creando abundancia a través de Daath!" con Chris Merrill - Sábado, 27 de agosto (webinar en vivo de 5:30-7:30pm PST)
La riqueza, el éxito y la abundancia no ocurren por casualidad. Más bien son el resultado de la comprensión de las cualidades prácticas y energéticas de la prosperidad, combinada con una profunda comprensión de ti mismo. Este programa de 2 horas es una transferencia directa en profundidad de los principios cruciales que te permiten conectarte con la Fuente, para convertirte en un vehículo para la abundancia. Este curso es apropiado tanto para expertos como para principiantes. En el aprenderás:
Cómo crear un contrato cósmico con el Universo para el sustento material

Herramientas para pagar tus deudas prácticas y espirituales) más rápidamente

El Sistema Daath de Gestión de Patrimonios y las aplicaciones prácticas del árbol de la vida por la abundancia

Cómo curar a Daath Elyon y Daath Tachton a través del dinero

Un sistema atemporal para alinearse con el flujo de bendiciones

Los significados internos y las implicaciones espirituales del alfabeto hebreo

Sabiduría alquímica atemporal para mejorar cualquier aspecto de tu vida
El precio de inscripción es:

Creando abundancia a través de Daath! con Chris Merrill $150 USD
Paquete de 5 videos: $650 (ahorra $100) clic aquí para registrarse
Your Instructor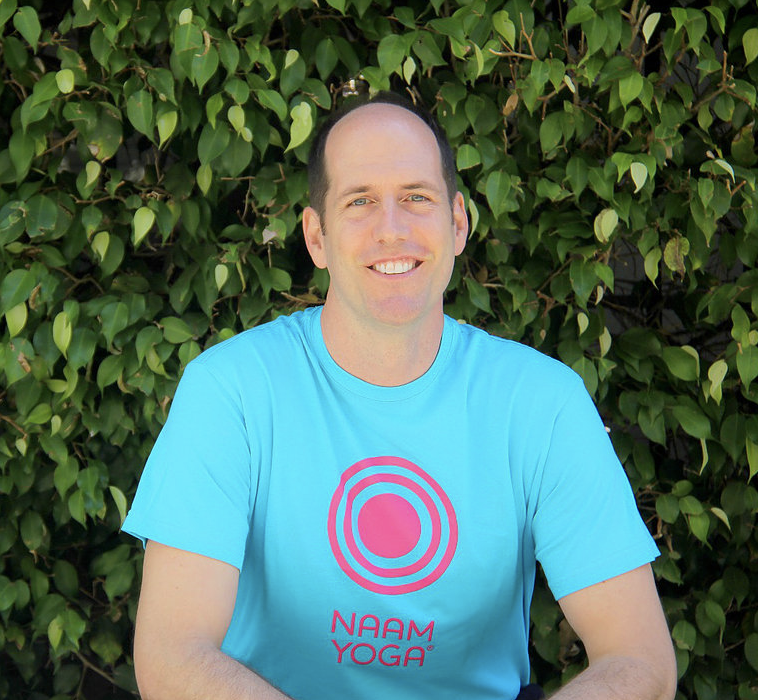 Chris has spent over a decade of intense daily study, learning, teaching, and practice of multiple styles of yoga, breath work, meditation, healing, and spirituality, preceded by an additional 10 years as a successful professional musician.
Course Curriculum
Advanced Wisdom Lectures
Available in days
days after you enroll