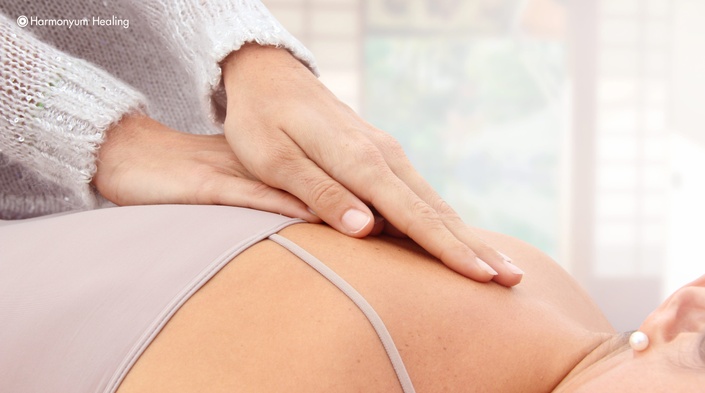 Bring a Friend Program!
We have found over 18 years, that people who have a practice partner are the most successful at incorporating Harmonyum into their lives, and the most likely to be prepared to give Harmonyum when the need arises.
To support you in being able to realize your goals and reasons for taking the Harmonyum III certification course, we have created the "Bring a Friend" program. This program is especially for first time students. Should you be a returning student and wish to participate in the "Bring a Friend" program, please call or email us!
We are also adding additional savings this Fall Equinox weekend, to make it even easier to bring a friend!
Use FallEquinoxBAF to apply this savings or Click here and go to the bottom of the page!
What is Harmonyum III?
Harmonyum III is an advanced application of the Harmonyum Healing System. It works with the body's natural processes to heal and open the heart by purifying it from all suffering, pain and destructive energies. One Harmonyum III healing treatment can be as effective as years worth of therapy. It accesses the deep recesses of the heart where deeply rooted negative patterns are stored, to release everything that is not beneficial to the system and fully repair itself. Level III Harmonyum Healing is particularly effective when the origin of one's disease or health challenge is unknown.
What will I learn at the Harmonyum III course?
At the Harmonyum Level III Training, practitioners learn the highest methods of healing, gain an understanding of the intricate union of the physical and spiritual bodies, and gain true insight into the root cause of all chronic conditions. Students will have the opportunity to experience hands on instruction, practice sessions and group meditation. During the Harmonyum Level III Training students receive:
- An opportunity to practice Harmonyum III
-An opportunity to receive Harmonyum III
- Divine Spiritual Wisdom and Metaphysical Principles of Harmonyum Level III
-Self-Harmonyum practice
-Mudras and healing techniques to improve headaches, sprains, burns, broken bones and much more
How will I benefit by becoming a Harmonyum III practitioner?
Harmonyum III practitioners are powerful catalyst in restoring the flow of life and love in the body that is often severed through hurt feelings, emotional entanglements, resentments, fear and frustration. You are giving way to the divine intelligence of the system itself in order to melt tension in the body and increase the flow of healing energy to every cell. It is very rewarding to see the profound transformation that happens in just one treatment.

What is the schedule for the Harmonyum III course?
***Wednesday
Come early for Masterclass with Dr.Levry, Wednesday night!
***Saturday through Monday (Oct 7)
Enjoy a revitalizing Sukshma Vyayama morning practice!
Thursday
(

schedule subject to change

)
1.00pm - 2.00pm registration
2.00pm - 5.45pm class
5.45pm - 7.15pm dinner break
7.15pm - 10.00pm class
9.00am - 12.00pm class
12.00pm - 1.30pm lunch break
1.30pm - 5.30pm class
5.30pm - 7.00pm dinner break
7.00pm - 9.30pm class
6.30am - 8.45am Sukshma Vyayama Practice (optional*)
9.00am - 11.45am class
11.45am - 1.15pm lunch break
1.15pm - 6.00pm class
6.00pm - 7.00pm dinner break
7.00pm - 9.30pm class
6.30am - 8.45am Sukshma Vyayama Practice (optional*)
9.00am - 12.00noon class
12.15pm - 1.30pm lunch break
1.30pm - 4.00pm class
4.0pm - 5.0pm dinner break
5.00pm - 8.00pm class
*Harmonyum III students are invited to attend the morning Sukshma Vyayama sessions at member prices!
Sukshma Vyayama Powered by Naam as taught by Dr. Levry
This practice has been kept secret for centuries and is now being introduced in this specially curated format to the Western World. This series of exercises is used by advanced yogis when coming out of Samadhi- (a deep state meditation where the practitioner may be still for hours, days or months at a time.) to bring life and vitality back in the body. It is known as the yoga of immortality as it works on the subtle body know as Sukshma Sharir which gives life and vitality to the physical body. This practice is designed to rid the body of disease, re- establish the flow of prana in the body, awaken dormant powers in you and cause you to shine with the light of Naam. With a consistent practice of Sukshmy Vyayama you feel renewed, and inner strength and power rarely accessed (hard to access through any other means).
Benefits include:

Improved brain function (concentration, focus, memory)
Hormonal balance
Stronger muscular skeletal system (endurance, resilience, posture, muscle tone)
Reduced neck and shoulder tension
Weight loss and healthy metabolic system for ideal weight
Detoxification from different forms of toxins, medicines, and drugs
Sustained energy flow through the day
Healthy digestion and elimination
Improved proprioception and balance
Improved eyesight
Increased joy
Balanced emotions through the power of sound vibration
Prices:
3 Day pack: $150 (promo code: H3DSV)
2 Day pack: $120 (promo code: H2DSV)
Drop-In: $65 (promo code: H1DSV)
Space is limited. Register today to save your spot!
Course Curriculum
Course Material
Available in days
days after you enroll
Business Tools for Harmonyum Practitioners
Available in days
days after you enroll
Where and when is the next Harmonyum III training?
The next training is held at our international headquarters Naam Yoga LA, in sunny Santa Monica, California! It will be held Thursday - Sunday, October 3-6, 2019.We often have beautiful weather early fall, and invite you to come early or plan to stay a day late to enjoy the beach and Santa Monica!
What should I do to prepare for the training weekend?

Bring your open heart! You have everything you need within you. For anyone who would like to do some advance reading,

visit rootlight.com for Harmonyum and Bio-Metaphysical Medicine newsletters! There are also chapters dedicated to Harmonyum in these books by Dr.Joseph Michael Levry: The Divine Doctor (a treatise on the nature of health), Lifting the Veil and Code of the Masters.
Do you have additional questions?
We would love to connect with you!
One of our Harmonyum team members will be happy to answer any questions you may have!
By enrolling, you are agreeing to our Cancellation/Refund Policy. To view our cancellation/refund policy,
click here.