Rise – Is a course for those individuals who are ready to learn more advanced wisdom to go deeper into the Laws of the Universe that govern our lives.
It represents the next step after The FYI Course and is full of detailed information and practical applications of mudra, mantra and the advanced science of timing.
Rise shares timeless and changeless wisdom that you'll use each day of your life (if not more often) allowing to synchronize yourself with your surroundings.
Rise @ the Level I LA offers the 10 days of intensive study (spread over 5 2-day weekends) at Naam Yoga LA in Santa Monica, CA.
Your chance to "Rise" has come at last!
NAAM YOGA INSTRUCTORS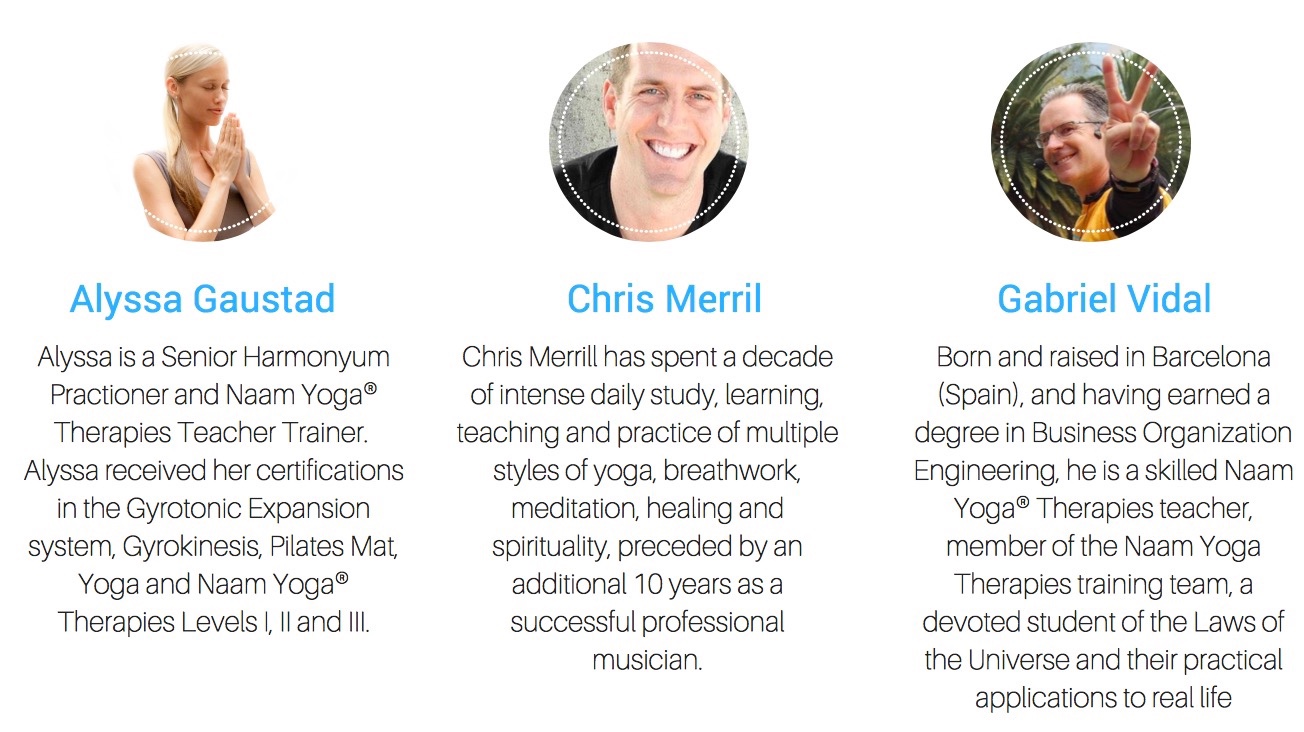 WHAT IS NAAM YOGA?

Naam Yoga is a technology designed for the women/men of this age that merges the practical eastern traditions with the esoteric teachings of the west, known as Universal Kabbalah. Naam Yoga includes dynamic movement, conscious breathing, and sound meditation for a complete package of health and wellness. Naam Yoga uses the transformational power of sound vibration (Naam Meditation) for maximum effects on the overall brain function and nervous system.
Naam Yoga and Shakti Naam Yoga:
Revitalizes and harmonizes the blood, glandular, immune, and nervous systems
Clears and heals the mind through movement, breath and sound vibration
Rewrites the neurological patterns in the brain
Develops tissue in key areas of the brain through neurogensis
Teaches the natural Laws of the Universe or the Laws of Nature
Benefits include:
Promotes positive thinking, feeling, acting, speaking, and attitude
Enhances life through self-mastery, self-discipline, and self-healing
Restores the body's natural energetic flow
Improves circulation, endurance and increased oxygenation to the blood by expanding lung capacity
Eradicates disease, stress, anxiety, depression and paranoia through raising our vibrational frequency

LOCATION
Naam Yoga LA
ADDRESS
1231 4th Street / Santa Monica, CA
DATES
November 10-11, 2018
December 15-16, 2018
January 26-27, 2019
February 23-24, 2019
March 23-24, 2019
Frequently Asked Questions
Can I do the Rise program even though I have never taken a Naam Yoga Class?
In order to join the Rise Course ("Rise"), new students will need to have completed The FYI Course ("FYI") within the past 24 months. Both of these courses are offered this fall. The dates of FYI @ the Level I LA are Sep 22nd and 23rd and Oct 20 and 21. Students that have completed FYI in other locations or in prior years are welcome to register for only this program but will need to participate in a short interview.
Can I take the training, even if not considering to become a Naam Yoga teacher?
The Rise Course ("Rise") is designed for students to study the practical applications of the wisdom behind Naam Yoga and everyone attending will experiencing a deep and profound personal transformation. Each student decides how to express this wisdom in their lives. The decision to teach or learn without teaching is up to each individual and students can continue on to the Teach and Shine Naam Level I 200hr training certification programs as they feel comfortable.
What is included in the tuition price?
The training curriculum and student training manual.
Course Curriculum
Experience Evolve!
Available in days
days after you enroll
Pranayama - The science of breath to calm the mind and the emotions
Available in days
days after you enroll
Mudras - The science of health through hand postures
Available in days
days after you enroll